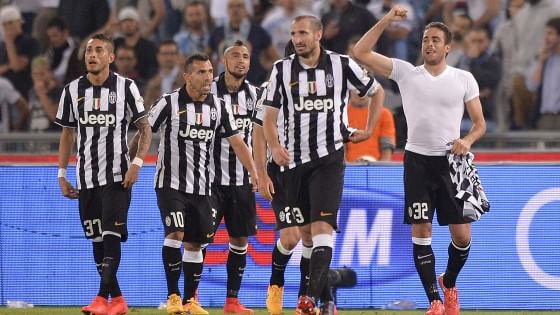 Last night Juve lost to Barcelona in the champions' league final by 3-1. That's the only sad part about it. What's positive about this defeat? Well for a start Juve played fairly NO PLAYER fell over trying to get their opponent booked, NO PLAYER play acted injury at any time. If this game was played in fair play Juve would have won, Vidal's early booking did not help the player, neither did Pogba' s booking.
Barcelona players knew how to play act, and that is a mighty shame as they have great talented players, players which can entertain, player that can influence the game in all good manners, but last night these so called players let themselves down badly, Neymar spent his skills on how to make a classical fall look really bad, Suarez feigned injury after injury, Messi was less than perfect he went down too easy to often, that's was a mighty shame from them.
The referee was not to standard, to say the least, I hear you bitter after the game, and well if you saw the game you'll know exactly what I mean. One a fair challenge on the ball was won easily opponent embarrassed Juve player booked, but worst off all was both challenges on Pogba, in the first half just outside the box should have been a free kick but no play on, at 1-1 ball come into the box and Pogba gets drag to the floor clear penalty but again no and from that Barcelona went to the other end and made it 2-1 dam.
Juve last night came out on top simply the best team on the night, Juve came out of the game with honor of the highest order.
One error I personally think, was made by Allegri he should have made to changes at half-time, Pereyra should have replaced Vidal who was not in form and was struggling on that booking, Padoin in place of Pirlo the player was out of sorts slow and made huge errors in his passing, the pace was too fast, but the actual changes taking off Morata for Llorente huge error it should have been Tevez who seems to have lost that touch lately. The question is what's your opinion on the last article should the changes been made as such or not who should have not appeared in the second half.
Seasons over now thank you Juve for a great season thank you for a great dream thank you for being you, PER SEMPRE JUVENTINO NEL CUORE – ALWAYS JUVENTINO IN THE HEART.