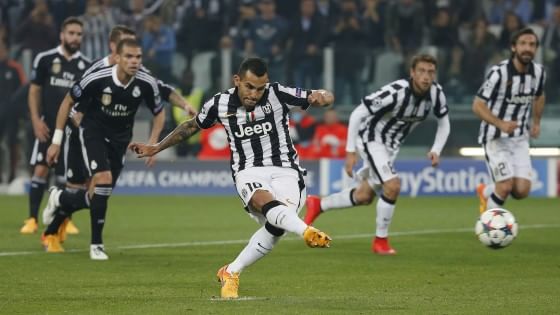 The football season has finished. The players are either on a short promotional run of games or are preparing for their annual summer holiday with families and friends.
What starts now is the silly season in the next few three months is who's going where, the press having a field day placing players here and there, basically stirring trouble the only way the press can do it, and when they get one right they are quick to say you heard here first, (yes thanks you threw one hundred roamers  out there got one right well done), anyone can get it right.
If we at the latest ones, player who are leaving Juventus are Pogba, Morata, Tevez, Pirlo and Marchisio and the market is not even open yet wow.
The actual arrivals and they are arrivals, Sami Khadira a 28 years old defensive midfielder, started his career VFB Stuttgart second level season 2004 to2006 then moved to the first team in 2004 till 2010 when he joined Real Madrid till 2015, the player did not renew his contract with Real Madrid thus joining Juventus for free. Khadira made 98 appearance for Stuttgart first team and scored 14 times, whiles in his five seasons at Real Madrid made 102 appearances and scored 6 times. Khadira is also a pivotal player for his National team Germany, to which he also scored a goal (v Brazil 7-1) Khadira scored five goals in total for his country, Khadira has won virtually all honors including the World cup.
Simone Zaza 23 year old forward, (it was always thought that Juve owned half of the player but alas no Juve hold the right to buy back Zaza at the cost of 15 million Euros). Zaza has had a very mixed career so far, started with Atalanta 2008 to 2010 made only 3 appearances in 2010 was sold to Sampdoria, the club put the player in their under 20 squad but did play him twice in the first in 2011 to 2012 went out on loan Juve Stabia 4 appearances, but later in the season moved to Viareggio 18 appearances 11 goals, season 2012/13 went on loan to Ascoli 35 appearances 18 goals, in 2013 Juve bought the players for 1 million euros and Sassuolo bought the other half for 2.5 million as they would use him immediately and as such they did, Sassuolo bought the other half from Juve in Juve 2014 for 7.5 million in the deal was also the fact that Juventus had the right to buy the player back. Zaza made a total of 64 appearances for Sassuolo scored 20 times, Zaza has also worn the national team shirt 5 times and scoring one (against Norway 2-0). It has cost Juventus 15 million for the player.
Paolo Bruno Dybala 21 years old striker, Dybala started his youth career with instituto de Cordoba 2011 to 12 (Argentina) made 38 appearances scored 17 times, moved to Palermo in 2012 to 2015 in his three seasons there played 90 times scoring 21 goals, Dybala has already made the exchange to Juventus at a cost of 32 million euros with a further 8 million on appearances and performance. Dybala according to experts he has the qualities of Sergio Aguero, Javier Pastore and Lionel Messi, (for me I would rather he has the quality of Dybala who plays for Juventus).
The other links Juventus apparently have to long to name if you listen to the press, but here is hoping that Juve can bring in more top players for next seasons Champions league challenge apart from the Italian league.